The innovative hub for your company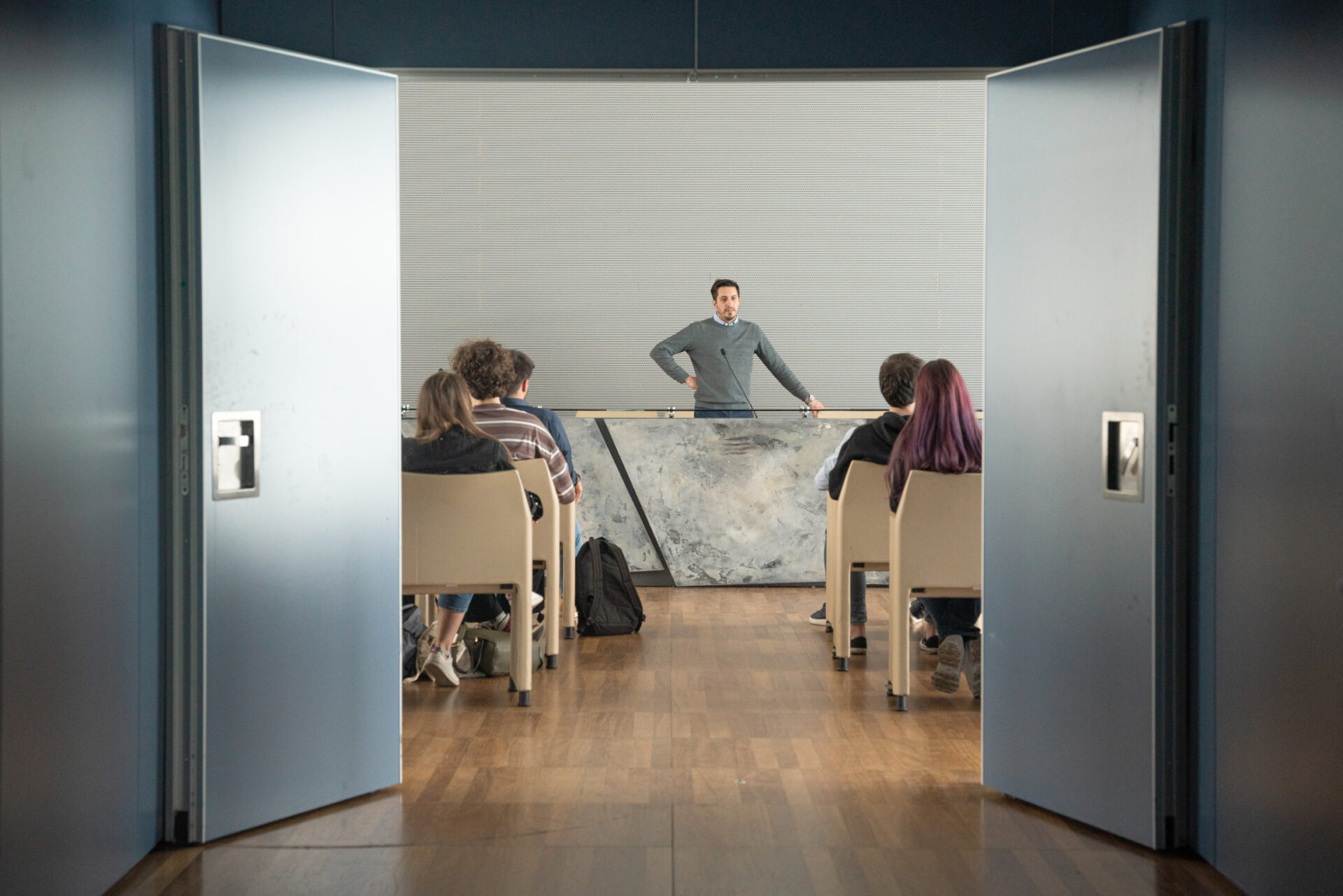 Camplus is a network of residences that offers customized solutions for all business needs.
It's not just a space for a meeting, it's not just an accommodation for a business trip but a real innovative and educational hub that revolves around the students who live with us, the beating heart that characterizes the entire network. Do not hesitate to contact us to learn more about our services and to arrange a visit to one of our residences. Our team will be happy to provide you with all the necessary information to make your experience with us unforgettable.
Spaces for
meetings and events
If you are looking for suitable spaces for your meetings and events, Camplus is the right place for you. Our meeting areas are equipped with technologies and comfortable environments, perfect for hosting work events. We also offer a catering service, which will allow you to taste traditional Italian dishes and other cuisines from around the world.
Housing solutions for short-term trips
Camplus offers housing solutions for your employees. Our residences are located in strategic positions throughout Italy and offer modern and comfortable rooms, equipped with all the necessary amenities to make your employees' stay as enjoyable as possible.
The ideal place to discover
new talents
If you are looking for new talents for your company, Camplus is the ideal place to meet them. We offer the opportunity to activate internships and training programs for university students, in order to provide them with the chance to acquire new skills and put into practice what they have learned during their academic path.
Visits and meetings
with professionals
An integral part of the training path designed for students staying at our Colleges of Excellence are the training sessions with professionals, experts in the field, teachers, and PhD students, with whom we organize dedicated moments and company visits. Contact us if your company is interested in collaborating with us to organize training sessions or company visits dedicated to our students.