The university residence is located in a central position, just two minutes away from the iconic Arena of Verona. The area is ideal for students, Italian and international, who are looking for a quiet setting with all the advantages of the historic center, full of bars and activities for students.
Just a 5-minute walk from the Zanotto Campus, where all the humanities faculties are located, and 10 minutes from the Law Campus in Piazza Cittadella, the residence offers solutions for single or double rooms, together with spaces and services designed to encourage study and socialization, making it a unique opportunity to make the most of the university experience.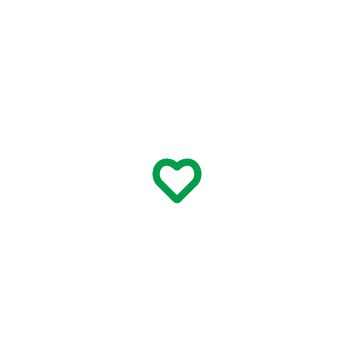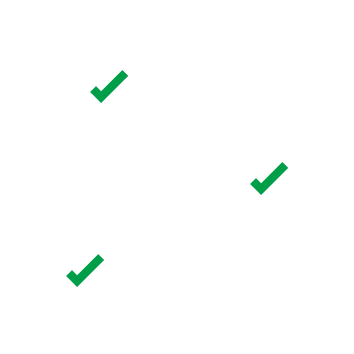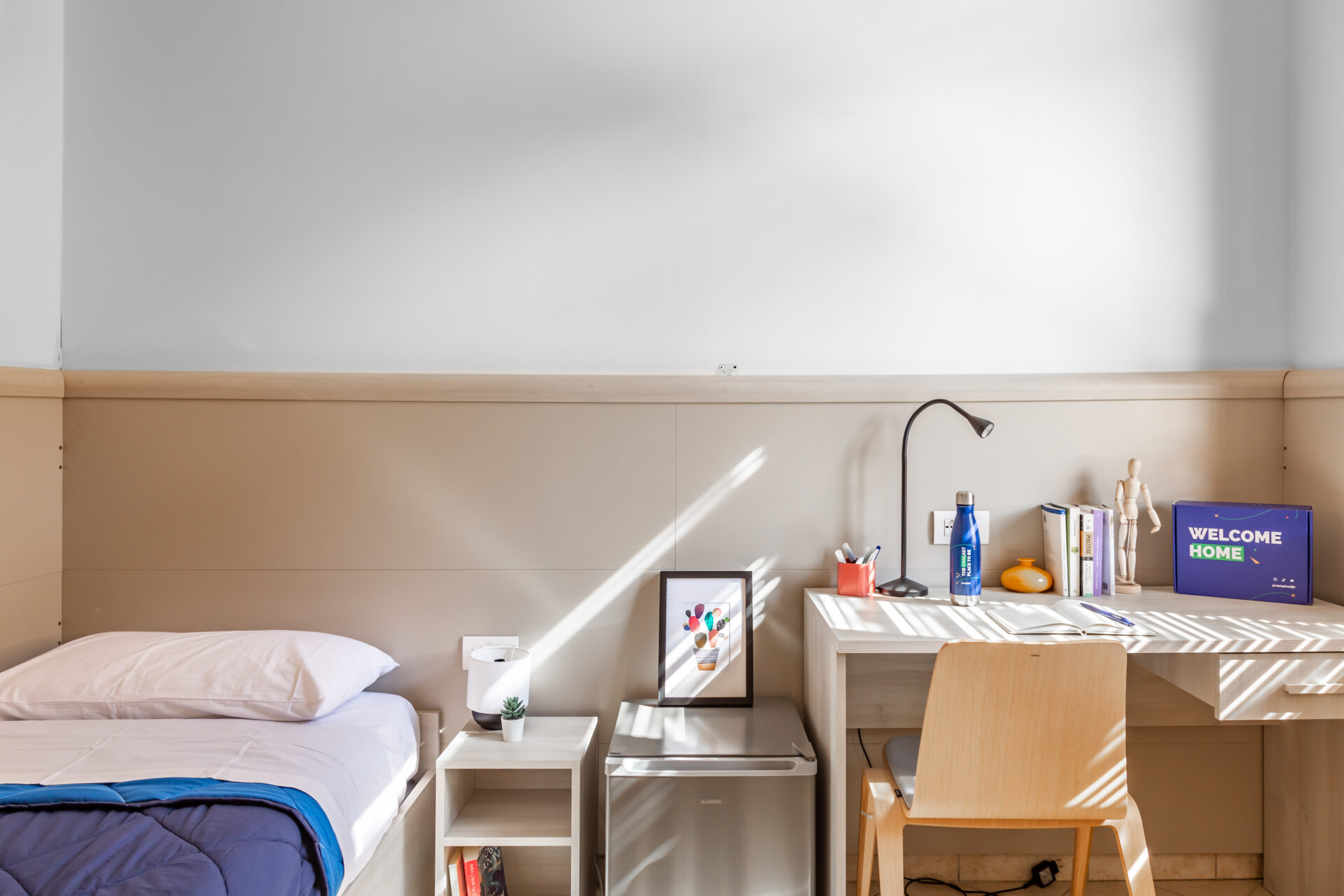 SINGLE ROOM WITH ITS OWN BATHROOM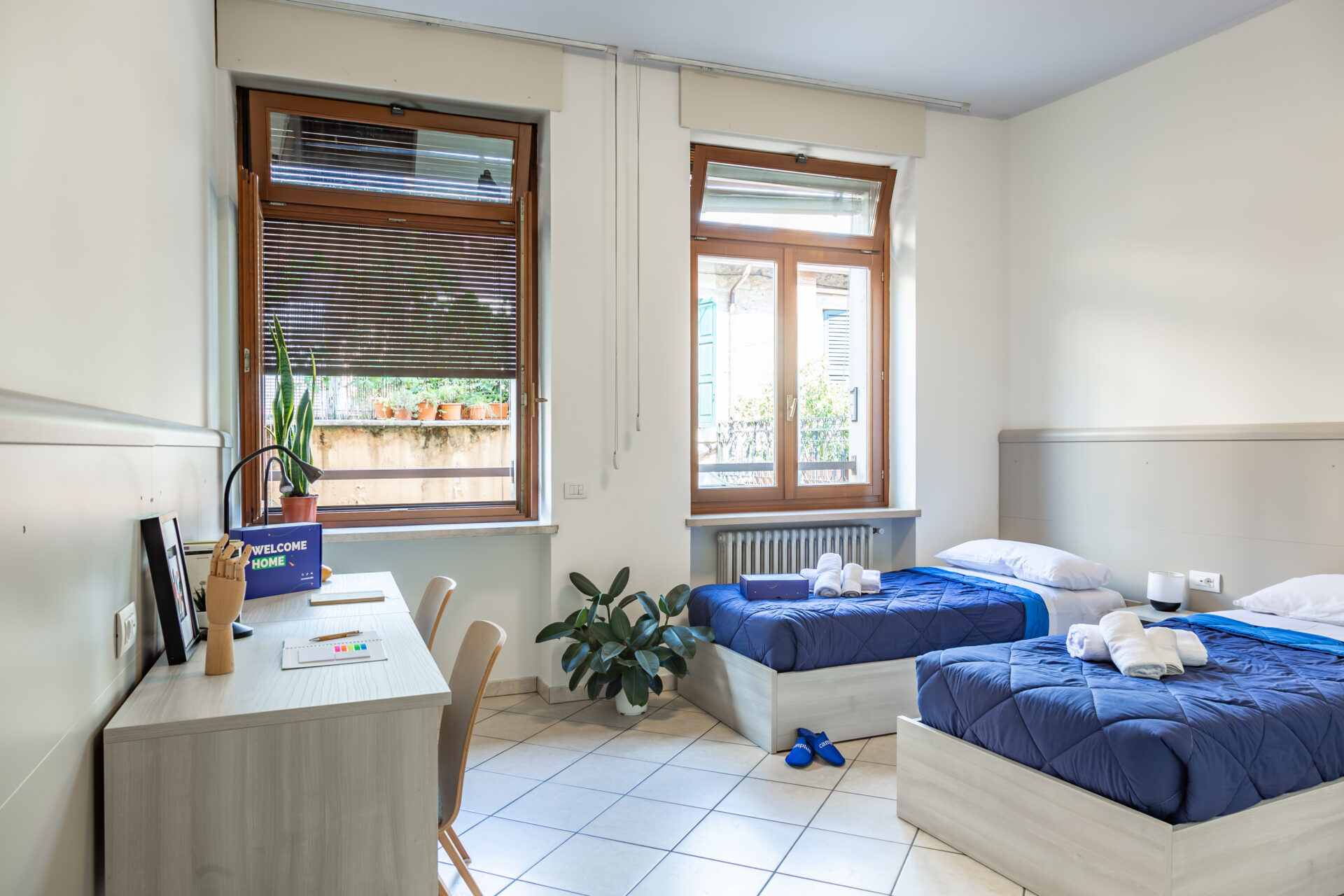 DOUBLE ROOM WITH ITS OWN BATHROOM
Find out how to
book your room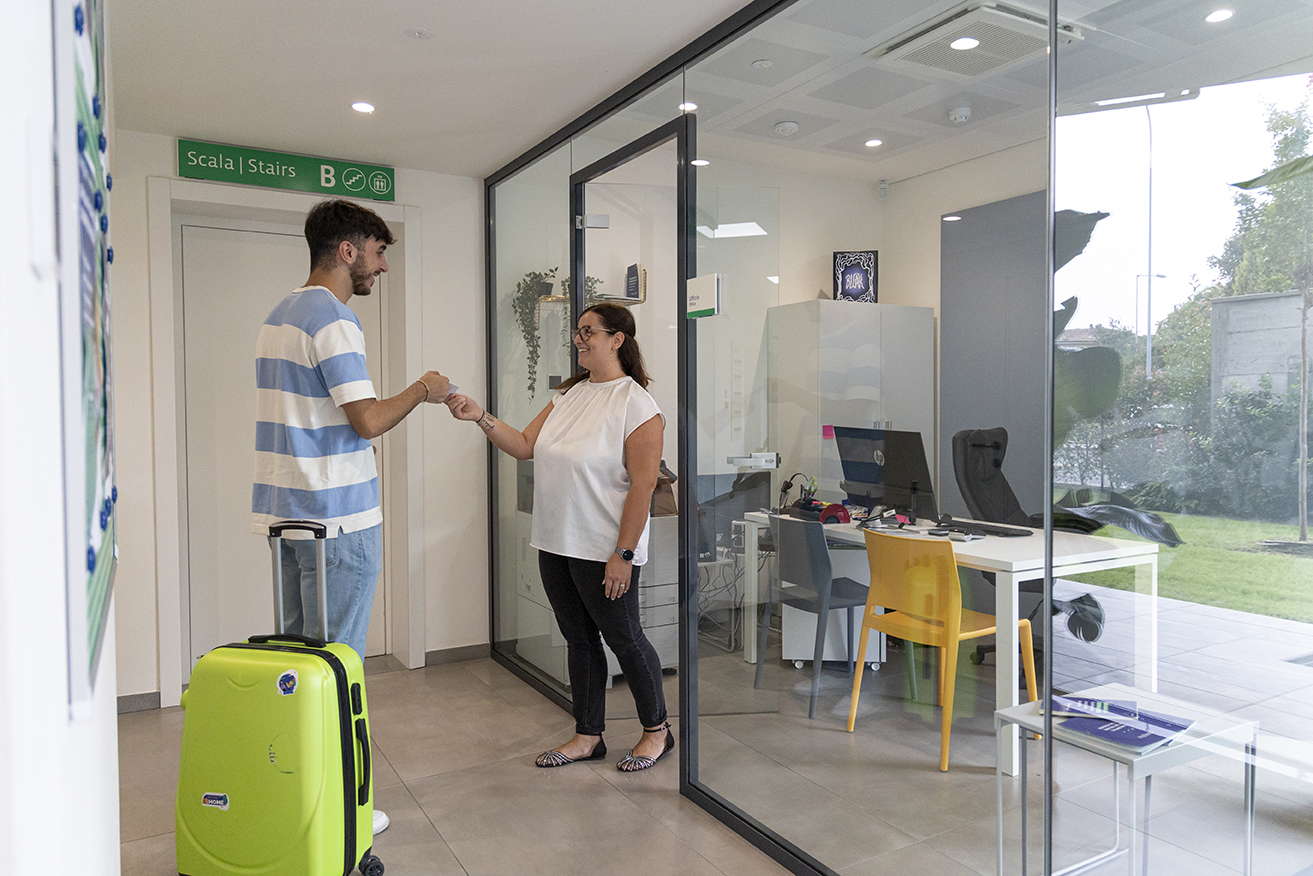 FIND OUT HOW TO ACCESS
Explore the path to becoming a Camplus student. Below, you will find detailed steps that will guide you through the assignment process.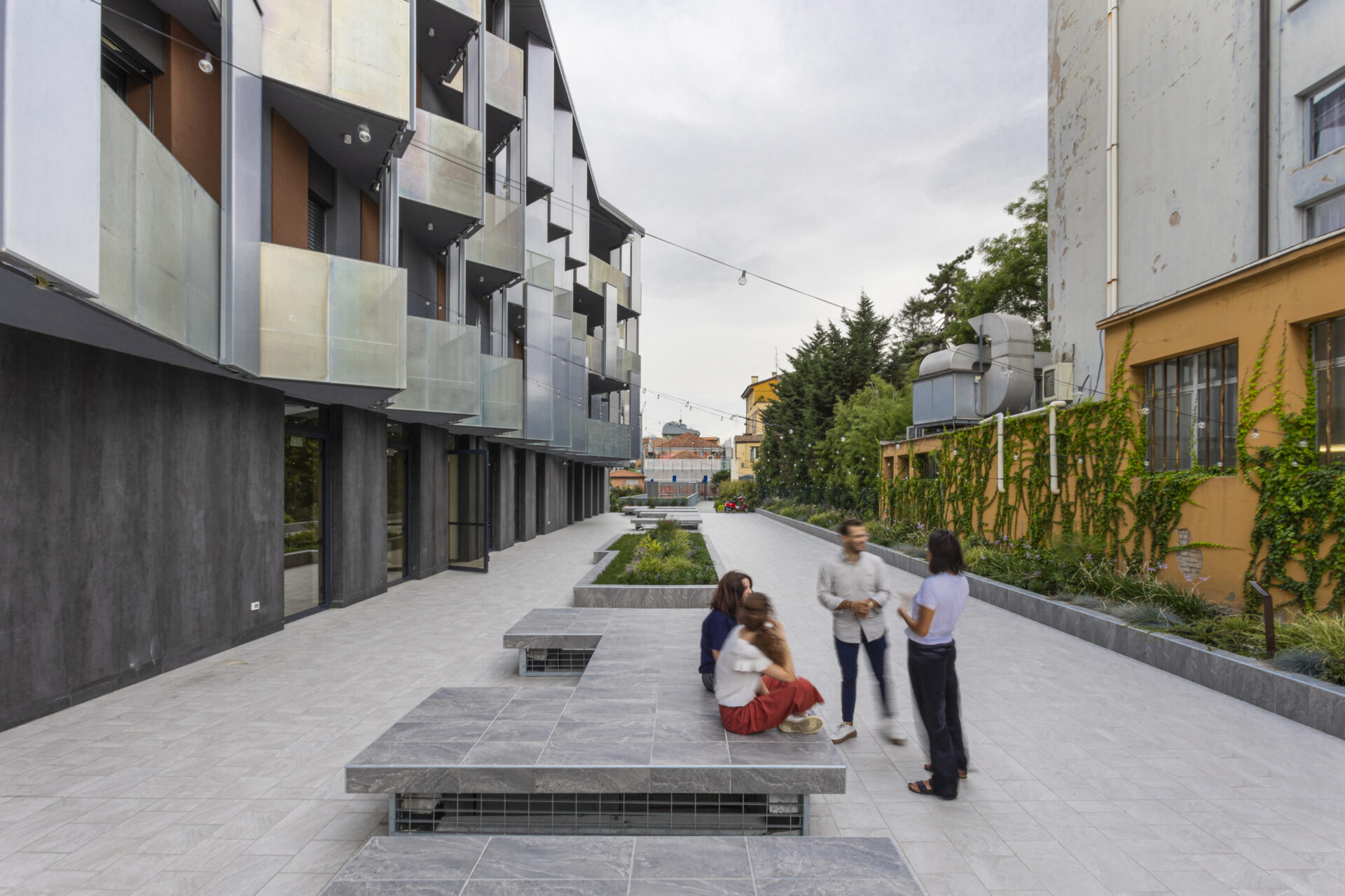 READ THE ADMISSION NOTICE AND THE SERVICES GUIDE
In the admission notice, you will find all the necessary information for admission, and in the services guide, you will find all the necessary information to learn about our offer.
MAKE YOUR BOOKING REQUEST
In addition to your personal information, we will ask you for some information about your stay. Once you have completed the request, our staff will contact you and guide you through the next steps to enter Camplus!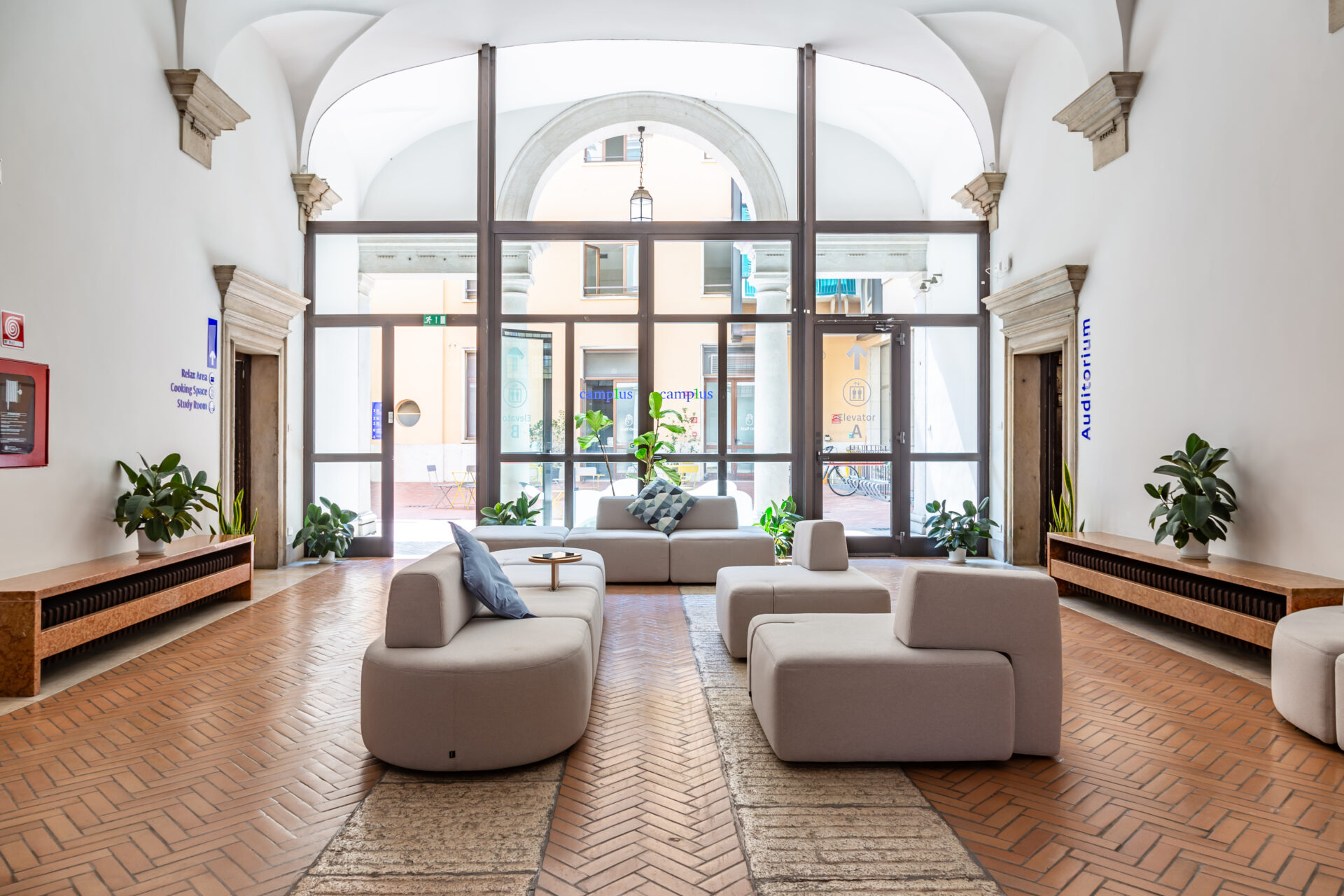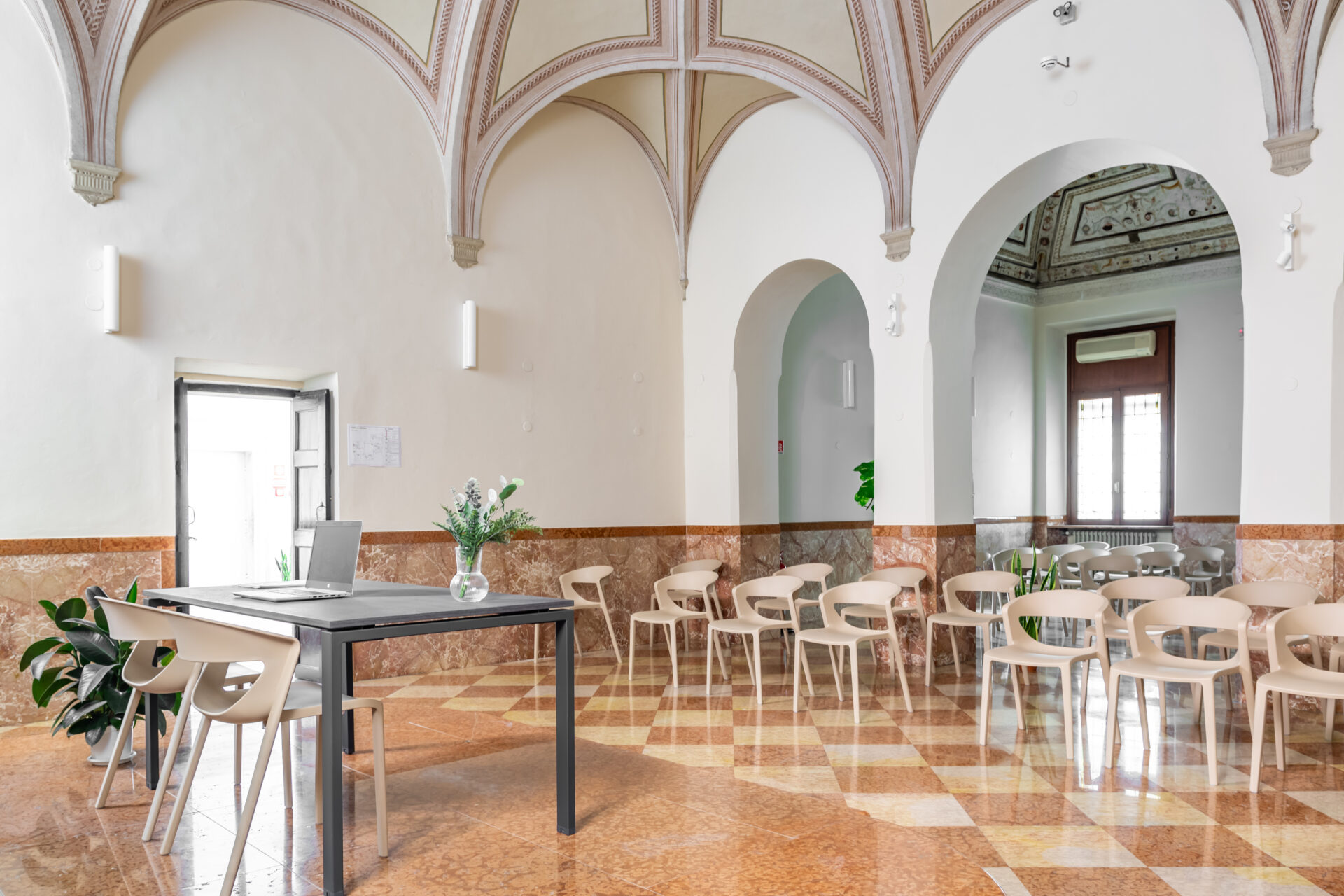 Resident Manager
SERENA REALDI
Il mio motto: "No pain no gain!"
⏤
BEDS AVAILABLE FROM MARCH 2024
⏤
BEDS AVAILABLE FROM MARCH 2024
⏤
BEDS AVAILABLE FROM MARCH 2024
⏤
BEDS AVAILABLE FROM MARCH 2024
⏤
BEDS AVAILABLE FROM MARCH 2024
⏤
BEDS AVAILABLE FROM MARCH 2024
⏤
BEDS AVAILABLE FROM MARCH 2024
⏤
BEDS AVAILABLE FROM MARCH 2024
⏤
BEDS AVAILABLE FROM MARCH 2024
⏤
BEDS AVAILABLE FROM MARCH 2024